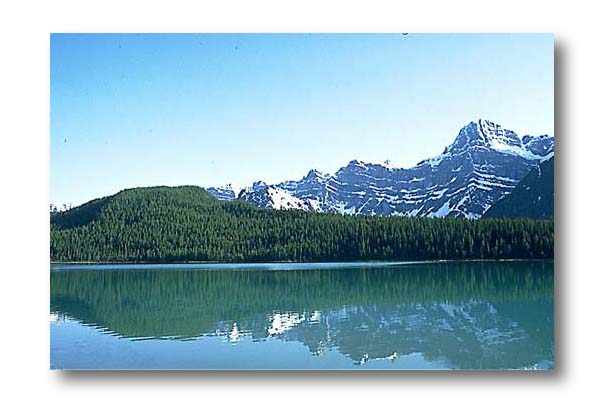 E
For background on the entire Middle East development over time, in its essence, listen to our
Forty Couplet, Four Voice Quasi-Choral Item :
Musings on the Middle East.
Also relevant is the entire VOLUME It Bubbles, It Howls, He Calls on the Middle East, which covers numerous facets and gives overview. Yet further treatment is accorded in our later two, since then: Divine Agenda, and Galloping Events. In these also are several news items. Little Things (Feb. 2001) Chs. 1, 4, and 9, 10 also contributes, the last with a measure of overview.
See also Pall of Smoke and Diamond of Joy, Ch. 5, or News 146.
To this is added some coverage in latter volumes in 2001,
With Heart and Soul, Mind and Strength (Ch. 1 - News 149, with more relevant)
Ancient Words : Modern Deeds (Ch. 2); The Pitter-Patter of Prophetic Feet (Ch. 9)
Light of Dawn (Ch. 6 - News 168)
Lord of Life (esp. Chs. 3, 4, 5, 9, which are News 169, 170, 171, 173)
Red Alert, and works from the 2002 shelf, are also represented in the items below.
2002
Wedding Bells and Mortal Knells
The Latest Palestinian Invention
Radio News, January 17, 2002
News January 18, 2002
THE PRETZEL, THE LAVA AND THE SOAP
News Radio, Other News, 3rd Week of January, 2002
CLONING, CLOUTING, FLOUTING,
CREATING
NEWS 194
Technical Journal 15 (3), 2001
Answers in Genesis
EVIL ANTAGONISMS, and ANCIENT HEALING
- USA, Israel, Iran, Iraq, Islam, Judaism: and Christianity ... yes, and CHRIST as the peace
The Australian, February 7, 2002 et al.
THE POWER-RUN TO PUNISHMENT
News Radio Feb. 22, 02 et al.

THE AGE IS AGEING
Taiwan and The Plan
New York and Jerusalem
News Radio
Last Week-End Feb 2002
LESSONS THAT GROW,
AND DO NOT LESSEN (with apologies to Alice)
DW TV March 6, 02
See Also The Impregnable Tower Ch. 8, for other Background
LAGGING FEET, DANCING DILEMMAS
and the MISSING MICROCOSM
The Australian March 8, 2002
News 200
Creation March-May 2002
THE CONFINES OF KNOWLEDGE

DW TV March 13, 2002
Inventing a term: Sepulchralise.
It fits with sepulchre as well as sepulchral.
THE BEST LAID PLANS
OF MICE AND MAN FAIL,
WHERE GOD TRIUMPHS
The Australian, March 14, 2002

HELL's THINK TANK -
AN EXCURSION INTO IMAGINATION
BEFORE THE REALITIES SHOULD COME


THE EVACUATION OF COMMON SENSE
News 103
Technical Journal Vol 16(1), 2002
First, shut your eyes...!
It is sometimes instructive to pursue a scenario in the imagination!
It is however important to realise what IS imagination, and what is science falsely so-called.

EUROPE IS WAITING
TIME IS NOT
News Radio, Tuesday March 26, 2002

Packing a Pagan Easter
LARVA FLOWS, PEACEABLE BOMBS
AND THE NECESSARY FOUNTAIN,
FOUNDATION AND
FLOW BEFORE TRUTH ENTERS
CNN Thursday, March 28, 2002
News Radio March 29
Advertiser, March 27


CNN March 18, 2002
Dec. 28, 2001
March 26, 2002
GALILEO, GPS AND EUROPE
News Radio, April 9, 2002
The Advertiser, April 6
DELINQUENT DECEPTION, MISERABLE MACHINATIONS
AND THE MIGHTY GOD

News Radio April 10, 2002
The Advertiser, idem
'THERE IS NO TIME LIKE THE PRESENT!'
BROKEN IFs and BREACHING THENs
Environment News Service, March 19, 2002

Reader's Digest, April 2002
THE SENTENCE ON SUBSTITUTES


NEWS 211
ABC News Radio, April 19, 2002
THE STONE IS HEAVY
MURDER IS MURDER
THE UN IS KEEN
News Radio April 24,
The Advertiser April 24
JUDGES WHO NEED NO JUDGMENT,
'FACTS' THAT NEED NO UNDERSTANDING,
SITUATIONS WHICH NEED NOT TO BE INVESTIGATED

PLEASE BE NICE(R) ... BUSH TO ARAFAT
Radio News April 29, 2002
Age Magazine, August 230,1988
a good comparison
Fate and Fiascos: It is not so Coded!
ABC News Radio, May 3, 2002 et al.

ABC News Radio, May 14, 2002
Porcine Propaganda, the Riots of Reynard and
The Unalterable Facts
Or The Porcine, the Foxy and the Intractable Truth
News 216
New Life May 16, 2002
Manchester Guardian, same date
TAKING UP THE CROSS, OR CROSSING OUT THE TAKINGS ... ?
News Radio , DW TV, Late May
SECULAR MYTHS AND SACRED TRUTH
The Australian June 3, 2002
WHO, WHEN and HOW ?
The Show MUST go on ?
It is God's show and
its time is coming!
Manchester Guardian, June 4, 2002
ABC TV June 4
THE PROCLAMATION OF PEACE
and the
INSTIGATION OF WAR

New Life, June 6, 2002
Answers in Genesis, News Update, May 2002
Creation June 2002
FETTERING FREE SPEECH
THE ANGLE ON THE AXES
AND ANTIPODEAN ANTICS

'FREE AMONG THE DEAD ...'
Necrosis and Naturalism
Answers with Acronyms
THE SLIMY PIG-STY AND THE TRUTH -
and
THE SPATULA
which supplies far better things
Creation June-August 2002

Wall flowers and Peaceful Hours in Israel
Yahoo News, June 18, 2002
Surely there is a sollution ... and an end.
Court for Criminals or Criminal Court ?
Nestling the judicial teeth into Israel ?
The Australian, June 20, 2002

The New Vikings
Naturalism's Invasions ...
and Repulse

Guardian Unlimited June 10, 2002
The Advertiser, June 27, 22,
The Guardian June 28, 2002, June 13, 2002, Nov. 24, 2001,
BBC News June 24, 2002
"I TOLD YOU SO!" SOUNDS BETTER FROM GOD!
The Advertiser, July 2002
The Guardian, June 13, 2002
Beauty Flees from This Earth's Heart Disease
Guardian Unlimited, July 1, June 29, 2002
The Advertiser, July 1, 2002

POLITICAL YACHTING IN CHINA
Multiple Tacks do not Alter the Direction of the Wind
The Blind Spot in the Middle East
ABC News Radio July 4, 02
THE DOUBLE BLIND SPOT
Caning, Scuttling and Hustling
Aiming, Doing and Shooing
with
Charades, Parades and Reality

The Advertiser, July 6, 2002
The Australian, July 9, 2002


News 230
Technical Journal 16 (1) 2002
Laughing Stock

IMAGES, REALITY and SURREALITY
Images, their Cultivation, Uses and Abuses
Local TV late July 2002

Local TV late July, 2002
The Quartet and Forty Winks
Spiritually Drowsy Jousting with Jews

Creation Research News Sheet,
received September 2002
Light is Quite Speedy:
The Light of God has been there from the First
News of Machining the Mind
A Saddened Soul
News 234
Around September 18, 2002
The Advertiser, Sept 17, 02
Machining Minds
through Snipping Words,
Deleting Dimensions
and Cartoon-Style Frippery
Iraq and Israel
Among all the Chattering
News Radio September-October 2002
The Australian Sept 13, The Advertiser Sept 11, 12,
Guardian Unlimited March 28, Reuters Sept 16
The Divine and the Human
The False and the True Man
Football and Footfall
The Advertiser, Sept 5, 2002
The Machining of Truth
Becomes Manacles of Culture
News 239
The Australian, October 10, 2002
Keeping Faith
and Keeping Alert among the Machines
News 239
The Australian October 14, 2002
Laying the Blame and Blaming the Play
News 240
The Advertiser, October 16, 2002
Displacement and Deity
The Australian October 21st., 2002
The Pulsing of the Arrhythmic Heart
and the Unvarying Virtue of Truth
Much afoot underneath the arches in the Middle East
Guardian Unlimited, October 28, 2000 et al.
Bruises are Disorder: but By Design
Blessing is Order, and With Purpose
Celestial Perspectives for a Scorning Earth
CNN October 29, "Uncovering Southeast Asia's jihad network."
Getting Behind the News to its Spiritual Sources
Three Lines, One Marker
New Things in Israel … and Old
News Radio, SBS TV, November 1st Week
Three Lines
and One Marker
Three Cheers, or Biers in Israel ?
The One Thing Needed!
The Case us Grievous, but it need not be so!
Crass Inhumanity is so very Human ?
No More than is Rubbish…
But rubbishing what is not rubbish is most undivine!
Washington Post, Dec 6, 2002
May 13, 2002
Failure in China
Romanticising Ruin and Ignoring Restoration
Violins and Vile Inns
News 242
The Advertiser, October 23, 2002
Three Lines, One Marker
New Things in Israel … and Old
News Radio, SBS TV, November 1st Week
Three Lines
and One Marker
Three Cheers, or Biers in Israel ?
The One Thing Needed!
The Case us Grievous, but it need not be so!
Parallels that Do Not Meet
Hussein and Nebuchabdnezzar
Principles that Do Not Cohere
Love and Lust
Guardian Unlimited, November 7, 2002
Robert Fisk, Independent, December 30, 2000
David J. Scheffer,
Ambassador-at-Large for War Crimes Issues, Sept. 18, 2000
BEWARE OF GLITTERING GLASS, DUBBED DIAMONDS:
World Illusions
It Cuts, but Not Well
Truth is Neither Spurious nor Furious, and Cuts Correctly
THE BIG BAD WOLF IS NOT A THRILLER OR A PILLAR
BUT JUST A KILLER
Blood, this way please!
Jihads in the offing ?
Reader's Digest, February 2002
News Radio, mid-November 2002
Angst and Mental Acrobatics
News Radio, November 26, 02
No Fly, No Sky
News Radio, December, 3rd Week 2002
US Department of State, International Information Programs
March 29, 2002, October 17, 2001, Dec 5, 2002