AUSTRALIAN BIBLE CHURCH
THE WORK OF CHRIST HAS BEEN INTERRUPTED BY MANY, CONTINUED BY OTHERS, AND ITS IMPACT ON THIS WORLD IS STILL THE SAME, THOUGH ITS VEHICLES ARE MOVING AT TERRIFYING SPEED, IN MANY CASES, TO DOOM.
Its friends however are moving quietly to glory, and though the church scene is changing,
the book of the Lord as ever remains authoritative in all its pronouncements, true in all its words
as given by God, and revered and wholeheartedly believed by His people.

These continue regardless of Satan's rearguards and confusions, whether those of Rome, the later sects, New Age or other:
empowered by the Lord God,
on the pathway of obedience to the Lord and only Saviour Jesus Christ,
the "highway of holiness",
with deliverance from the sentence on sin,
the devices of the devil, the delusions of the Age,
the spurious glamour of this world;
and with the declaration of the abundance of life available through the living,
vital and victorious Lord.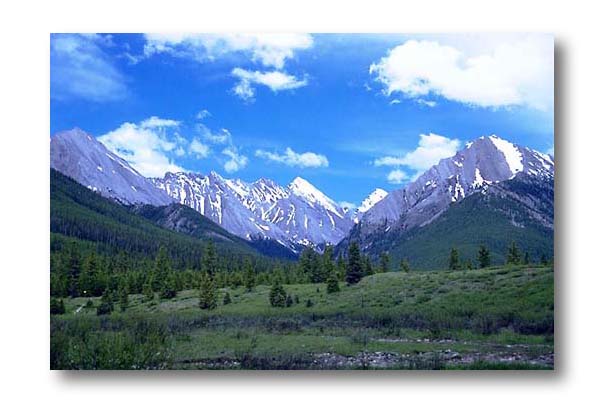 The AUSTRALIAN BIBLE CHURCH is -
Continuing historic Australian Presbyterianism (1),
with decisive emphasis on the Bible, the inerrant word of God (2),
the prior, practical and pure resource,
as on the love of God towards the lost, and the sovereignty of God
in perfect harmony with this, as justly from the first,
with no additions from the traditions of men, or subtractions from direction or desire of heart,
and sponsoring WORLD WIDE WEB WITNESS, its missionary arm,
a near encyclopedic site on Australian Christian Apologetics (3),
one using reason in the service of the Lord.
We have with others formed and joined the Evangelical Presbyterian Alliance, concerned to forward the work of Christ without modern innovation in doctrine, slackness on biblical standards, or for that matter, worship or adulation of Presbyterianism, though we hold happily to the substance of the Westminster Confession: yet only with the BIBLE as historic Presbyterianism has always held, ABOVE IT and determinate ALONE of all issues. Hence we are a BIBLE CHURCH, Presbyterian in expression but following the word of God without impediment or compromise on anything. That is our aim, to which we seek to attend with zeal.
In all this, we happen to be in full accord with the basic provisions of the Constitution of the Presbyterian Church of Australia, though not with its current operations! Hence we are at this time independent, and as is fitting, always seeking for the harmony and unity which biblical faith commends, commands and enables.
Our Minister, Rev. Dr. Robert E. Donaldson Th.D., M.A. (Hons.), B.D.(Westminster), B.A., Dip. Ed., a registered teacher also, has been successively called to pastoral service in PEI, Canada, in the PC in Canada, to be a Licentiate and to minister in the PC Australia in 1965;
a Minister in the PC of New Zealand, 1966-1967,
and a Minister in the Reformed Presbyterian Church, Evangelical Synod, which became part of the Presbyterian Church in America, for over 30 years from 1967-1998, to which his ordination was thereby transferred.
He is now the author of a 243 volume set on biblical Christian Apologetics, available at http://webwitness.org.au and has been honoured by inclusion in various biographical works from the International Biographical Centre in Cambridge as by International Man of the Year citations by this body, over several years, and a similar citation by the American Biographical Institute.
Such things being in the realm of 'all things to all men' in the very process of presenting the biblical faith, encourage more to hear, and thus for this we praise God for this help for the forwarding of readership of these works, Visits to our site in May 1 - June 10, 2004 moved between an annual rate of 220 and 320 thousand; and while this was a fine result, numbers do of course vary.
You who are Christians among the readers of this file, please pray for those who read, especially where they are in 'dark places of the earth' where light does not often reach! Remember that scores of nations are included.
THE SPIRITUAL CALL TO SEPARATION FROM ADDITIVES TO THE WORD OF GOD
AND THOSE WHO INSIST ON OR AUTHORISE THEM
By faith, we have found it necessary to be independent since 1998, our Minister leaving the American connection for this now independent Church - but one not independent in the slightest degree of Christ our Lord, in whose name this action has been taken; and we seek for all Christians and Presbyterians in particular, to return to the Biblical basis so long so clear in history. It is our desire to reject the current plethora of compromise, which, since God is concerned with His word, is indistinguishable in many cases, from simple rebellion. In this way, an evangelical alliance, needed for this day, can be forwarded and Christ's work honoured, while we all seek revival. It will come, as it has come, while His people wait upon the Lord. Prices must be paid, sacrifices made: and what would one expect, when one is to "TAKE UP HIS CROSS AND FOLLOW ME," which Christ required of us all who believe in Him.
For an indication of the needs of today in this field (1), and of complete fidelity to Jesus Christ and to the Bible, in principle and practice, see Presbyterianism and Evangelicalism. It is our emphasis that many divisions in church history have not been entirely necessary, and that for Bible believers, this is a time for reconstruction on the biblical basis, rather like the days of rebuilding under Ezra and Nehemiah in Old Testament times.
For the necessity to leave the PC in America with its innovations, not without sadness at the loss of what had been something of a bastion, at least in the early days, see Let God be God Ch. 12, which outlines the defilement of biblical creation, and authorisation of what the Bible neither states nor gives by 'good and necessary inference' on it, a breach of covenant by that body. One must hope that some day that body will return to the pure and exacting standards of the word of God, the Bible, or that another will arise which will do so in that field. Those who WILL adhere to what is given by God in His word, and not play the plus and minus game (cf. Deuteronomy 4, 12), these have ground for seeking new unity IN the word! See also Church Introduction.
Meanwhile, since it is God, not man, that one must fear, this led one at length to simple severance from the PC in America, appalled at such licence with, degradation of, and mutation from the single, sole mastery of the word of God. The summary of the innovation wrought by that body, in doctrine, is shown here.
Praise the Lord, while HE is judge, we must obey His commandments, divorcing from what at length refuses to conform to them (Romans 16:17, I Timothy 6, II Timothy 4, Isaiah 8:13ff., I Corinthians 2-3 - showing in successive chapters the inviolable sanctity of the actual word of God and the categorical folly of following this or that theological 'opinion', indeed even 'camps' and making man not God the criterion. See also, Isaiah 8:20 with John 12:35ff., Mark 7:7-9, Psalm 119:18ff., 37-39, 51ff., 73-80, 92ff, 103-104, 113-133.,157ff..
With this one takes II Thessalonians 2:15-3:5, knowing that the command is for purity in the word of God, and that this is the criterion on the basis of which even carelessness about working for a living becomes a ground of breach of fellowship, and how much more carelessness about adding to the word of God itself!
As to Isaiah, speaking NOT according to this word, plus or minus innovative jousts or jaunts, is statedly to evacuate from light, and how then walk in it, while afflicted with its snuffing, or acknowledging such rule as that, dominance from misdirection, effrontery before God with strange fire that burns darkly in the night! (Leviticus 10, Numbers 16, including 16:21). There comes a time when willingness to abide where the commandments and requirements of God are defiled, becomes defilement, and dramatic indeed is the exhibition here of the failure to do so.
Two really cannot walk together unless they are agreed (Amos 3:3-8), and if this applies among men, how much more when man diverges from the word of God. When the SOLE determinative authority of scripture is no more in force, when thus tradition raises its word-nullifying head in tyranny, one must choose whether to remain with Him whose word alone must rule, or with those who add their own (Proverbs 30:6) as if 'I of the PC in America' were to have some favour when 'I of Apollos' did not! (I Cor. 3). God can be very gracious and merciful, but to trade on this is not lawful (II Tim. 2:19).
For the systematic presentation of what requires as here, separation, see Separation 1997.

For SERMON FOR TODAY FOLLOW THIS LINK.
For many more sermons, and sermon notes, proceed to this location.
Services are held at
11.15 a.m. and 7:30 p.m. on Sunday
Prayer Meeting is on Wednesday at 7.30 p.m.

For more information email team@webwitness.org.au

Counselling is available in Christ at any time needed, as He enables.


Teaching courses are available from the Minister, an ex-school principal, and internationally experienced pastor: in Apologetics, Isaiah and the prophets and systematic theology, and may be arranged in some other fields.


For some of the pastor's

experiences in combating unbelief,
see HERE.

For biographical works concerning the pastor, visit this site. For wider coverage, click here.








For CHRISTIAN LIFE - see verse on this theme.
For the CHRISTIAN CHURCH - see an overview from the Bible.
For the BIBLE - see The Shadow of a Mighty Rock, and in particular, Appendix D.

For more introduction to our Apologetics site (3), look here.

For more on the emphatic needs of our times, Biblically construed see -